How many sizes of Honeycomb Panel Machine can we choose?
Author:Site Editor Publish Time: 2020-09-15 Origin:Site
Honeycomb panel is a new eco-friendly building material that is widely used in everyday life. Honeycomb panel machines are also available in a variety of sizes. This article will introduce How many sizes of honeycomb panel machines can we choose?

The following knowledge points are listed below:
Types of Honeycomb panel
Use of aluminum honeycomb panels
Introduction of stone honeycomb panel
Honeycomb panel is available in various standard thicknesses of 4, 5, 6, 10, 15, 20 and 25mm (maximum thickness goes up to 100mm) and is supplied at standard widths of 1220mm or 1500mm and maximum length go up to 6000mm. The production of special sizes is possible. Available thickness: 0.50mm, 0.70mm, 1.00mm
1. Types of honeycomb panel
(1) Divide from the material of honeycomb panel
① pure paper honeycomb panel: two layers of paper and honeycomb core paper from the bonding;
② paper, wood composite honeycomb panel: honeycomb panel has a layer of paper, another layer is three layers of board or fibreboard.
(2) Divide from the structure of honeycomb panel
① single honeycomb panel;
② multilayer honeycomb panel superposition into composite honeycomb panel.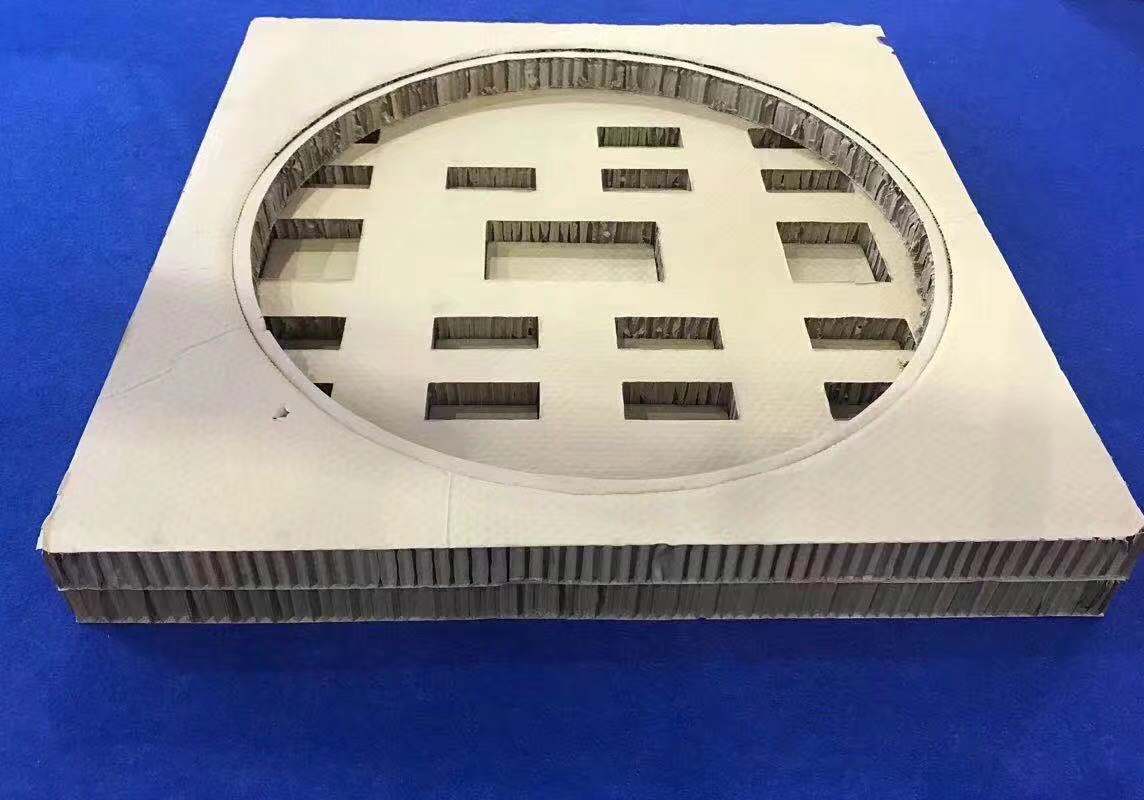 2. Use of aluminum honeycomb panels
Aluminum honeycomb panel is mainly used in the exterior wall decoration of buildings.Advanced pre-roll fluorocarbon paint process can keep the color unchanged for 30 years.The company adopts two-component polymer epoxy film and two-component modified epoxy resin through the barrier closed dust-free operation, with the automatic honeycomb panel compound production equipment through the pressure and high temperature compound, aluminum honeycomb panel bonding more firm, more flexure resistance, plate more straight, more stable and reliable quality.According to the architectural design requirements can be made arc plate, folding plate and trapezoidal plate and other various shaped honeycomb panel, all the arc plate, L plate, u plate and other non-plane shaped plate are through the mold one-time molding of the same project only use the same batch of rolling coated aluminum roll without color difference.Belongs to a kind of high quality, light weight, high strength, the appearance is luxurious and richly green environmental protection adornment material.
3. Introduction of stone honeycomb panel
Stone green, environmental protection, natural decorative effect of returning to nature, has been favored by architects at home and abroad!But because its weight is big, easily broken wait for a shortcoming, in the safety respect is troubled again the broad user at any time, also affected the widespread popularity of natural stone material.Domestic and foreign stone manufacturers and stone machinery manufacturers in recent years has been diligently developing ultra-thin stone plate, in order to reduce the thickness of the plate, so as to overcome the weight of natural stone.However, natural stone is restricted by its inherent brittleness, cannot reduce thickness without limitation in general case, at present use conventional equipment to cut out the thinest 8- 9mm plank.Ultra-thin stone honeycomb panel is the introduction of Italian cutting equipment and technology, the natural granite, marble into 3-5mm thick thin slices, and aluminum honeycomb panel composite production of high-tech products.Ultra-thin stone honeycomb plate to maintain the beauty of natural stone, to overcome the natural stone brittle and fragile weight and other shortcomings, because the stone sheet and aluminum honeycomb panel composite, so that the product has a stronger impact resistance and flexural strength.The product has reached the international leading level and filled the domestic blank and is widely used in building curtain wall and indoor and outdoor decoration, is one of the most advanced green environmental protection materials in the world.
If you need honeycomb panel machines, remember to contact us.