Customer Case - South Africa
Author:Site Editor Publish Time: 2018-01-29 Origin:Site
Wuxi Shenxi Honeycomb Machinery Factory finished honeycomb core production line in JHB, South Africa from 16th Feb 2017 to 2nd Mar 2017.
This is the third customer of Shenxi in South Africa.Their technical requirement is different with our others customer in South Africa.This customer make the honeycomb core specialized for the door industrial,its adopt our new technology glue break.(as picture 1 show.)
We need to thanks with customer and our team.Our sucess can not leave the help which from all of you.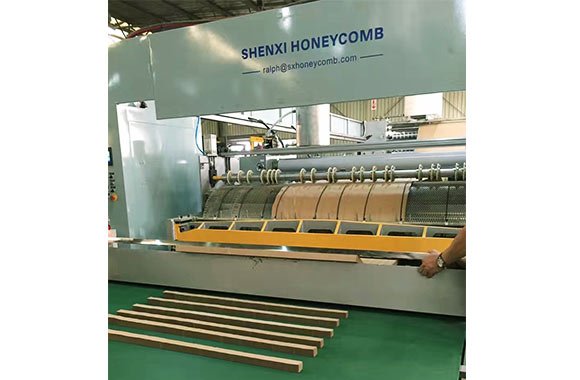 This honeycomb core special for fill furniture and doors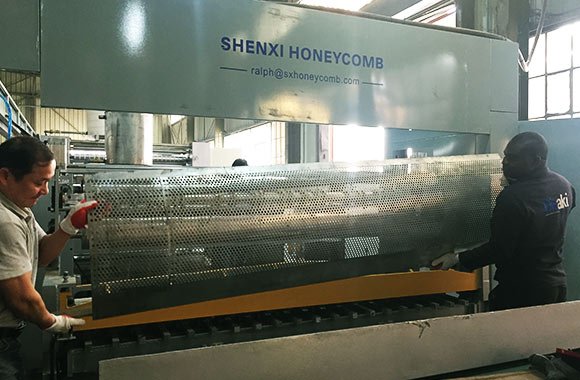 Adjusting machine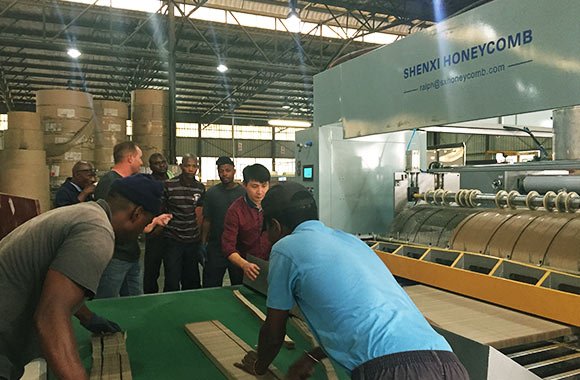 Training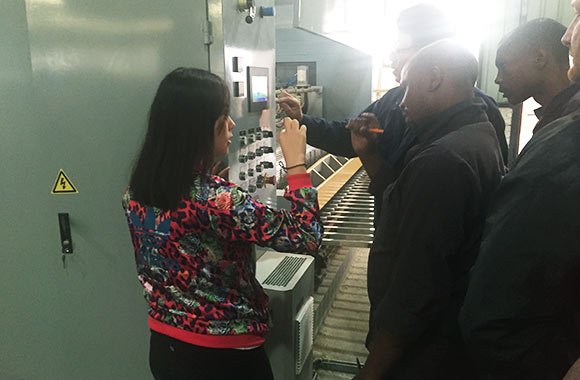 Training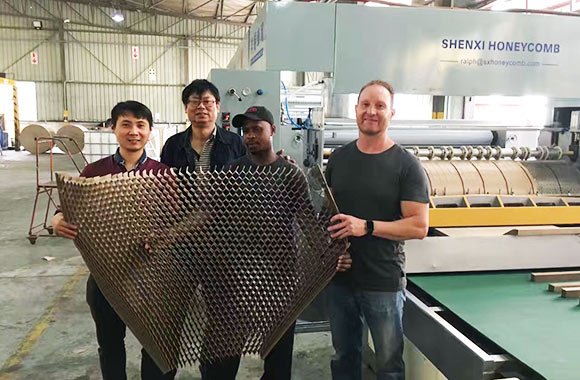 Shenxi team & customer